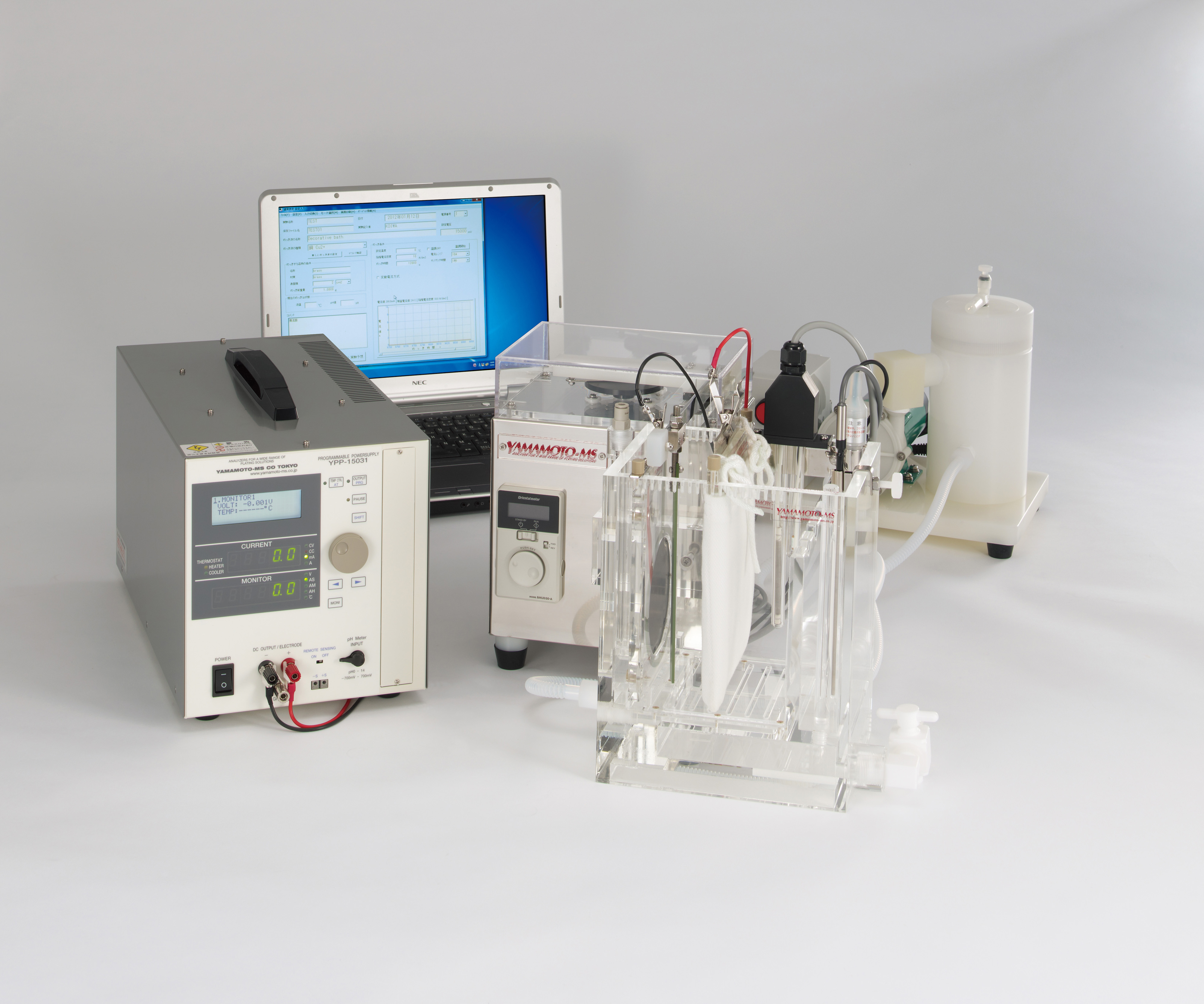 YAMAMOTO-MS Plating set for 2~12 inch silicon wafers. By using dedicated jigs, precision plating of semiconductors, MEMS and micromachines is possible. The set is designed with overflow-mechanism, which generates a gentle convection from the base of the tank, while conducting constant filtration. Paddle agitators are used for actual agitation. The set can also be used as production facility.

Not only silicone wafer, but also substrates made of SiC, Glass, GaAs, InP, and others are available.

(Several patents acquired and pending in Japan and abroad.)
Applicable standard size is 2~12inch, but we can accommodate your request to manufacture sets that meet various needs.
(Various types are such as fully sealed/non-sealed-type jigs, horizontal-type are available.)